Details of the 2023 Annual Meeting coming soon.
We're delighted to announce that the Irish Shoulder & Elbow Society Annual Meeting 2021 will be available to watch live online on Saturday 16th January 2021
Watch LIVE and on-demand:
Watch anytime, from anywhere;
Soak in the knowledge, ask questions & learn from our expert panel of speakers;
Watch recorded sessions all year round. You will have access to the video on demand archive for 12 months.
We know by live streaming the annual meeting it will provide inspiration & education to those who can't attend. Our LIVE & on-demand coverage is the next best thing to being there.
International Speaker Panel:
Our expert speaker panel includes: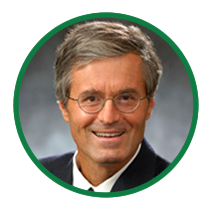 John D. Kelly IV is the proud great grandson of John D. Kelly Sr., from Ballyvourney, Cork. His cousin Joe Kelly still inhabits the farmhouse where his great grandfather was raised.
John D. attended Columbia University in New York where he received the Class of '19 Football cup to the varsity football player with the highest academic average. Labelled a 'legitimate pro prospect' a serious knee injury prompted him to pursue a vocation in medicine. He graduated with Honors at the University of Cincinnati College of Medicine where he received the Swain Award for 'easing the burden of fellow students'. He received his Orthopedic Training at the University of Pennsylvania and completed a Fellowship in Sports Medicine at Temple University where he remained as a faculty member for 19 years. He returned to Penn in 2008 where he serves as Professor of Orthopedic Surgery and Director of Shoulder Sports Med. He also is Director of the Throwing Clinic at Penn. His clinical and research interests include disorders of the shoulder, arthritis prevention, diabetes and 'holistic orthopedics'. He has a profound interest in physician leadership development, well-being and he lectures and has written extensively on matters of wellness and personal balance. He also is a standup comedian and has appeared on 'Oprah Radio' and at the Keswick theatre.
Dr. Kelly has served various leadership positions including President of Penn Ortho Society, President of Eastern Ortho Assoc., Board of Trustees Arthroscopy Journal, Board of Directors AANA and Chair of the Ortho Learning Center for AANA. He has received numerous awards for both teaching and clinical excellence. He serves as adjunct faculty in the McNulty Leadership Program at Wharton.
Dr. Kelly has been married to the love of his life, Marie S. Kelly for 33 years and are the proud parents of twin daughters Mary and Ann Marie.
He is loyal to his Irish brethren and always passionate to lend help to them whenever he can. As a former boxer, he will fight anyone anytime for Irish causes.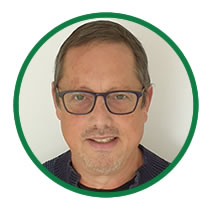 Jeremy Lewis is a Consultant Physiotherapist and Professor of Musculoskeletal Research (University of Hertfordshire, UK, University of Limerick, Ireland and Qatar University, Qatar). He was born in New Zealand and trained in Australia. He works in the UK National Health Service. He has been awarded a Fellowship of the Chartered Society of Physiotherapy, which is the highest award the CSP can offer. He has been acknowledged as an eminent clinician in his profession (UK Department of Health National AHP Clinical Expert Database). Clinically, Jeremy assesses and supports people presenting with complex shoulder problems. Jeremy has also trained as a sonographer and performs ultrasound guided shoulder injections as part of the rehabilitation process if required and appropriate. He has also completed an MSc (Musculoskeletal Physiotherapy), and Postgraduate Diplomas in Sports Physiotherapy, and in Biomechanics, as well as MSc modules in injection therapy for soft tissues and joints. He also has a Postgraduate Certificate in Diagnostic Imaging (Ultrasound). He has also qualified as an Independent (non-medical) Prescriber.
Jeremy has taught over 500 international workshops in over 40 countries on this favourite clinical subject, the shoulder. He is frequently invited to present keynote and invited lectures internationally, has appeared on news programs and presented podcasts talking about shoulder problems. His research and publications have been picked up by international news organisations. His YouTube™ video: https://www.youtube.com/watch?v=5bUf9VcYLmI has over 750,000 views and has been translated into 5 languages. His keynote lecture at IFOMPT is available online and has over 35K views: https://www.youtube.com/watch?v=XEy5k6GBYZ4, as well as at SportFisioSwiss: https://www.youtube.com/watch?v=QVRTZm3pI3Y
Jeremy works both clinically and in the academic world and has more than 150 research publications. His main areas of research interest are rotator cuff related shoulder pain, frozen shoulder, injection therapy, exercise therapy self-management, sustainability and . He also writes about "The medicalisation of normality in musculoskeletal practice" https://www.jospt.org/doi/full/10.2519/jospt.2020.0601 (open access). He has also co-authored a paper entitled: Is it time to reframe how we care for people with non-traumatic musculoskeletal pain? Since publication in 2018 it has been downloaded 136K times, and it is available open access https://bjsm.bmj.com/content/52/24/1543.info. He regularly posts his and other people's research https://twitter.com/JeremyLewisPT
In addition to his own research, he supervises PhD and MSc students. Jeremy is a special features (Viewpoint) editor for the Journal of Orthopaedic and Sports Physical Therapy (JOSPT). He was a co-editor and author for Grieve's Modern Musculoskeletal Physiotherapy (4th ed) and is currently part of the editorial team for Edition 5. He has written many book chapters and has written the forwards for 3 internationally acclaimed physiotherapy textbooks.
Jeremy loves gardening, carpentry, Tai Chi and riding his bike through the woods, but readily admits he isn't great at any of these activities.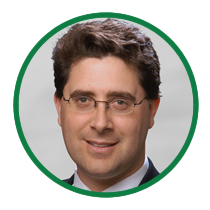 Dr Benjamin Cass is a shoulder and elbow surgeon with his practice based in Sydney. Following the Australasian College of Surgeons Fellowship exams in 2004 he completed two post-fellowship training posts one at The Mayo clinic in the United States working with Prof Bernard Morrey and one at Royal North Shore Hospital Sydney, working with Prof. David Sonnabend. Benjamin was appointed to Royal North Shore Hospital and Ryde Hospital in 2006.
Dr Cass also operates at major private hospitals including The Mater Misericordiae in North Sydney and North Shore Private Hospital. Dr Cass specialises in shoulder reconstruction and replacement for tendon or labral tears, instability or arthritis via both arthroscopic and open surgery. Dr Cass also specialises in reconstructive procedures for the elbow including ligament reconstruction, arthroscopy, releases and replacement. He is the director of the Sydney Shoulder Research institute and the SSRI clinical fellowship program. In addition he is a design surgeon for both De Puy/Synthes and the Helios revision shoulder systems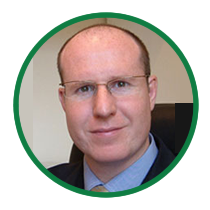 Alex Malone is originally from the UK and graduated from St Mary's medical school in London. He completed his FRCS(Tr&Orth) in the UK before completing overseas fellowships in shoulder and elbow reconstruction in Royal North Shore Hospital, Sydney Australia, North Shore Hospital, Auckland, New Zealand and the Mayo Clinic in Rochester Minnesota. He took up his appointment in Christchurch in 2008. He has been with the university of Otago since 2008 and is senior clinical lecturer with the university. In addition to his University Hospital appointment in Christchurch, he works in Southern Cross and St George's hospitals in the city.
His primary interest is in Shoulder and Elbow surgery. He is secretary of the New Zealand shoulder and elbow society and is on the advisory committee for trauma and orthopaedic surgery to the ministry of health in New Zealand.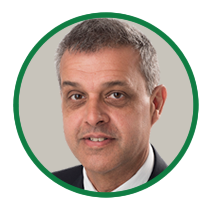 Khalid Mohammed is a Consultant Orthopaedic Surgeon working in Christchurch New Zealand. He is a "local boy" having attended Christs College and the University of Otago. He is a senior lecturer in Orthopaedic surgery for the university. His practice includes professional and semi professional athletes. His fellowship training is shoulder and elbow surgery with Dr David Sonnabend and Dr Jeff Hughes in Sydney Australia, Upper Limb Reconstruction with Dr Michae Keith in Cleveland Ohio, Arthroscopy and Sports surgery with Drs Hayes and Patterson in Adelaide, South Australia. He was an ABC fellow in 2000 and has also been on several visiting fellowships since.
His primary interest is in shoulder and elbow reconstruction. He is a past president of the New Zealand Shoulder and Elbow society and is a member of the Shoulder and Elbow society of Australia and ISAKOS among others.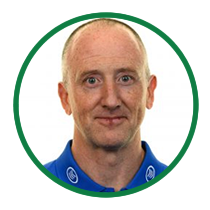 Garreth Farrell joined the Leinster Physiotherapy backroom team in 2008. He worked for a number of years with the Leinster Academy and as assistant Senior Physiotherapist before being promoted to the role of Head of Physiotherapy at Leinster Rugby in 2012.
Garreth qualified from Brighton University in 1997, with an award for clinical excellence. In 2005 he was awarded a distinction for his Masters at Curtin University in Western Australia.
Garreth worked for a number of years in the UK and Australia treating a range of sports injuries in many sporting disciplines. He was also owner practitioner of a clinic in Dundrum, Co. Dublin.
Gareth has had a number of scientific Journals published and has presented at scientific conferences across Europe. He lectures at UCD in both the Undergraduate and Masters programs and is committed to the challenge of continued learning in sports medicine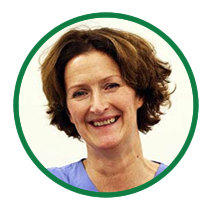 Anne Karelse grew up in Zeeland and studied medicine at the University of Antwerp. She specialized in orthopedics and traumatology at the University of Ghent. This was followed by a one-year shoulder surgery fellowship in England with Dr. Copeland and Dr. Levy, and in Cape Town, South Africa, with DeBeer.
Since 2006 she has worked as an orthopedist with shoulder surgery as a subspecialty in ZorgSaam Hospital Terneuzen and the University Hospital in Ghent. She has completed a PhD thesis on Anatomical and biomechanical considerations of the glenoid.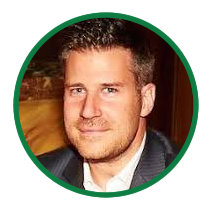 Filip Struyf is a (sports-) physiotherapist and professor at the department of Rehabilitation Sciences and Physiotherapy of the University of Antwerp, Belgium. At the University, he coordinates research within the field of musculoskeletal disorders, more specifically in shoulder disorders. Filip is editor of the Dutch/Flemish journal of Sports Medicine, co-founder and board member of the Flemish Shoulder Network. He publishes and teaches courses on shoulder assessment and rehabilitation at both national and international level.
Filip combines his academic work with the assessment and treatment of patients with shoulder pain in a private clinical practice. Recently, Filip was awarded as world leading expert in shoulder pain according to Expertscape (http://expertscape.com/ex/shoulder+pain).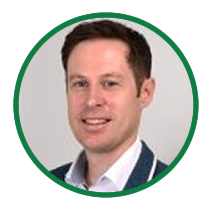 Eoin Ó Conaire is a specialist shoulder physiotherapist who is clinical director at Evidence-Based Therapy Centre in Galway. He qualified as a physiotherapist from the University of Brighton in 1999 and completed a Masters in Advanced Practice at the University of Birmingham in 2006. Before returning to Ireland in 2013, Eoin gained experience in NHS teaching hospitals, elite and sub-elite sport and private practice. He worked as an Upper Limb Extended Scope Practitioner for 7 years and was Clinical Lead ESP for a team of specialist physiotherapists. He has presented at conferences both nationally and internationally and teaches his Shoulder Masterclass several times per year.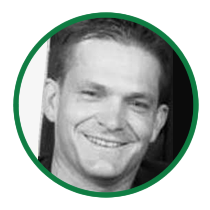 Prof Mark Ross graduated with a degree in Medicine and Surgery from the University of Queensland in 1987. He completed his FRACS in Orthopaedic Surgery in 1996 and undertook a fellowship in Hand and Upper Limb Surgery at the Princess Alexandra Hospital in 1997, before travelling to the USA to undertake a 12-month Fellowship at the Kleinert Institute for Hand and Microsurgery in Louisville, Kentucky.
Dr Ross was appointed as a full member of the Shoulder and Elbow Society of Australia in 2000 and the Australian Hand Surgery Society in 2001. In September 2004 he was also appointed an International Member of the American Society for Surgery of the Hand. He is currently the Director of the Upper Limb Surgery Fellowship Programme at Princess Alexandra Hospital and a founding member of the Upper Limb Research Group at the Institute of Health and Biomedical Innovation at Queensland University of Technology. Dr Ross has lectured extensively both in Australia and overseas and has published numerous articles on hand and upper limb conditions. He has authored several book chapters. Dr Ross is Professor of Orthopaedic Surgery by the School of Medicine at The University of Queensland.
How to register:
Simply register below and we'll send you unique login details for conference. Recorded presentations will remain online for 12+ months access.
---
Welcome and introduction
Hannan Mullett
Keynote Speaker Introduction        
Dr Karen McCreesh
Keynote speaker Jeremy Lewis
'Rotator cuff pain'
Live Q&A

Parallel Session I – Surgical – Chair: Hannan Mullett/David Morrissey
'Timing of Proximal Humeral Fracture Surgery
Anne Karlese
Parallel Session I – Physio – Chair:  Kevin Sheerin
'Return To Play: Shoulder'
Garreth Farrell
Scientific Papers. Session 1 – Tim Doyle/Ross Kingston/Clare Gilsenan
( 6 mins ) x 5
1. Treatment Decision-making by Patients with Shoulder Pain and Health Care Providers: A qualitative study.
C Maxwell, K. Robinson, K. McCreesh. Health Research Institute,  University of Limerick, Ireland
2. Barriers and facilitators related to self-management of shoulder pain: a systematic review and qualitative synthesis.
A O'Shea, J Drennan, C Littlewood, H Slater, J Sim, JG McVeigh Discipline of Physiotherapy, College of Medicine and Health, University College Cork, Cork, Ireland
3. A Six-Week Shoulder Exercise and Education Program via Telehealth during COVID-19 Pandemic
M Kumar Udayasankar Ballymun Primary Care, Physiotherapy Service, CHO 9, Ballymun Civic Office, Ballymun, Dublin 9.
4. Glenohumeral joint osteoarthritis is not associated with clavicle fractures in a large arthroplasty cohort
Carroll PJ, Gaafar M, O'Briain D, Hynes D, Flannery O, Mullett H, O'Shea K National Orthopaedic Hospital Cappagh
5. 4-Part Fracture of Proximal Humerus- Study on Failed fixation and Avascular necrosis post-ORIF
El Sheikh M ,Nemar N, O'Sullivan S , Rather K, Anot B, Jemelik P. University Hospital Waterford
6. Revisiting Percutaneous Fixation for Proximal Humerus Fractures
Diack M, Baig MN, Hennessey O, Murphy B, Kaar K. University Hospital Galway
Questions & Answers
Parallel Session II – Surgical – Chair: Mr Ken Kaar/Mr Diarmuid Molony
'Place of open rotator cuff repair in 2020'
Khalid Mohammed
Parallel Session II – Physio – Chair: Michelle Clarke
'Frozen Shoulder'
Filip Struyf

Scientific Papers session 2 – Tim Doyle/Ross Kingston/Clare Gilsenan
Surgical papers (6mins each)
7. Functional Outcomes following Distal Bicep Surgical Repair
Piggott RP, Heaney G, Derham S, Molony DC – Tallaght University Hospital, Dublin
8. Long-Term Outcomes of Total Elbow Arthroplasty – A Systematic Review of Studies at 10-Year Follow-Up
Davey MS, Hurley ET, Gaafar M, Pauzenberger L, Molony D, Mullett H
Sports Surgery Clinic, Dublin, Ireland
9. A Biomechanical Comparison of Biceps Tenodesis Fixation using Dual-Expanding Anchor versus Interference Screw Fixation
Gaafar M, Mannion C, Hurley ET, Davey MS, Ní Annaidh A, Pauzenberger L, Mullett H
Sport Surgery Clinic, Dublin.
School of Mechanical & Materials Engineering, University College Dublin.
Royal College of Surgeons in Ireland, Dublin
10. Analysis of Athletes That Did Not Return to Play Following Arthroscopic Bankart Repair
Hurley ET, Davey MS, Montgomery C, Mojica ES, Gaafar M, PauzenbergerL , Jazrawi LM, Mullett H
Sports Surgery Clinic, Dublin, Ireland
Royal College of Surgeons in Ireland, Dublin, Ireland
National University of Ireland, Galway, Galway, Ireland
NYU Langone Health, New York, NY, USA
11. Open Subpectoral Biceps Tenodesis Versus Arthoscopic repair for Slap Tears in Patients Under 30
Hurley ET, Colasanti CA, Lorentz NA, Campbell KA, Alaia MJ, Strauss EJ, Matache BA, Jazrawi LM NYU Langone Health, New York, NY, USA
12. Open Latarjet Procedure in Athletes with Primary Instability versus Recurrent Instability versus Failed Prior Surgery
Davey MS, Hurley ET, O'Doherty R, Stafford P, Delahunt E, Gaafar M, Pauzenberger L, Mullett H
Sports Surgery Clinic, Dublin, Ireland
Parallel Session – Physio – Chair: Dr Karen McCreesh
'Physio Master Class'
 with Dr Jeremy Lewis
Parallel Session III – Surgical -Chair: Mr Patrick Groarke/Ms Ruth Delaney
'Pyrotitan Shoulder Development & Results'
Professor Mark Ross
Parallel Session III – Physio – Chair: Clare Gilsenan
'Post-operative Shoulder Stiffness Does one size fit all?'
Eoin Ó Conaire

Parallel Session IV – Surgical – Chair: Mr David O'Briain/Mr Kieran O'Shea
'Managing C Acnes in Total Shoulder Replacement'
Benjamin Cass
Parallel Session IV
'ACJ instability & Natural History'
Alex Malone
Lunchtime
Industry Presentations
Lunchtime
Industry Presentations
Introduction – Mr Hannan Mullett
Keynote Speaker
'Evolution of  my rotator cuff and instability practice'
Dr. John Kelly IV
Sponsors
This meeting is kindly supported by:
Frequently Asked Questions
Q. What sessions are being recorded and streamed?
We're live streaming every session and recording all keynote presentations.
Q. Due to timezone differences/work commitments I won't be able to watch live. Is there a catch-up service?
Yes – as soon as each session is finished the edit process begins. Videos will be made available within 6-12hrs of each session ending (the quicker the better). You will receive email updates when new content is added to the video on-demand archive.
Q. How long will video recordings be made available for?
Videos will be made available for viewing all year round. Our aim is to inspire and educate as many viewers as possible.
Q. When will recorded sessions be made available?
We have dedicated video editors on-site, who will be busy editing and uploading presentations as soon as each session ends.
Q. Is it possible to test the live stream in advance of conference?
Yes – we'll run a test stream from the venue before the event starts – you'll be invited to join the stream from 8:00AM. We will go live 1hr before conference to test audio and video. Our dedicated support team will also be available via [email protected] if you have any technical queries.
Q. Do I need to download software to join the call?
A. No.  You simply join from your browser to watch live and on-demand.
Q. Can I ask questions?
Yes.  All speakers will join live to answer live Q&A sessions after each talk
---

* Live Stream powered by Switch New Media 
---